139
Broward County
Online Divorce Service
100% Service Satisfaction Guaranteed
How It Works
To file for divorce without fuss and stress, follow 3 easy steps.
Complete the Online Survey
Provide us with the necessary information regarding your marriage and divorce simply by answering the questions.
Check completed forms
Receive completed forms backed by our 100% satisfaction guarantee and a step-by-step guide with further instructions.
File Papers with the Court
Submit your divorce forms to the court in any convenient way available to you. Notify your spouse about the divorce.
Valid Grounds for Divorce in Broward
According to official statistics, 19% of women and 14% of men are divorced in Broward County. And lately, so-called 'gray divorce' for 50+year-old spouses is becoming even more common. This can be explained by the following:
The "Baby Boomer" generation has entered the 50+ age gap;
Divorce has become more common in society;
Life expectancy continues to go higher.
The 'empty nest' effect is another common reason couples in Broward County get divorced. This is when spouses struggle after their children grow old enough to move out.
Broward is a "no-fault divorce" county, which means that neither spouse needs to show or prove a reason for the divorce. Nevertheless, among the valid and most popular grounds for divorce are the mental incapacity of one of the spouses or the inability to fix the broken marriage.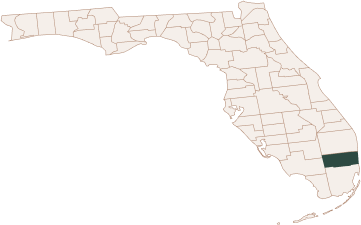 Broward
County
We have been featured in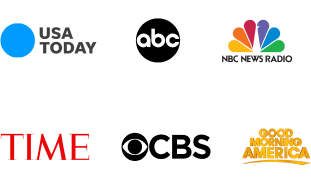 Why BrowardCountyDivorceOnline Is Your Best Option
BrowardCountyDivorceOnline.com is an ideal tool to handle divorce paperwork for your uncontested divorce. For a modest price of $139, you will get a complete package of Broward County court-approved divorce documents and a wide range of other services, such as filing instructions and customer support. Moreover, BrowardCountyDivorceOnline.com gives you maximum control over the entire process. Only you decide when and at what pace to work on your divorce papers. Here's how BrowardCountyDivorceOnline.com contributes to your success:
Satisfaction Guarantee
We stand by the quality of our services
Filing Guide
A detailed guide on filing with the court without an attorney
Easy Editing
Checking answers and correcting mistakes at any convenient time
Required Forms
A complete package of papers for your case
Fast Delivery
Ready-made legal forms within 2 business days in your mailbox
Cost Effective
Saving money and time on meetings with a lawyer
Affordable Process
Forms preparation without leaving home
Customer Care
Professional customer support
Get completed divorce forms in just two business days, ready to sign and file with the court!
Start Now
Benefits of Our Service
At Broward County Divorce Online we:
100%
satisfaction guarantee

What Clients Say About Us


"Going through a divorce was one of the hardest times in my life. I was short on money and was worried I wouldn't be able to fill out all the documents correctly without a lawyer. Luckily, I found Browardcountydivorceonline.com and received my divorce papers in no time! All I had to do was answer a simple questionnaire about my marriage."

Amanda L.
Hallandale Beach

"Divorces can be stressful. The last thing you need is to worry about filing your documents and whether the court will approve them. I managed to avoid those problems by letting Browardcountydivorceonline.com handle my divorce paperwork. Everything was done correctly and for just $!"


"My ex-wife and I didn't want to spend too much money on the split up, so we opted for an uncontested divorce. A friend recommended using Browardcountydivorceonline.com, and it did not disappoint me! I provided the necessary information, and in no time, my divorce papers were ready."

Wanda V.
Lighthouse Point

"I have a busy life, so I had no time to figure out the paperwork for my divorce filings. I decided to try an online service to handle things for me. I found Browardcountydivorceonline.com and was amazed at how simple it was! You just need to fill in the information about your divorce, and they prepare the paperwork for you. Best of all, it only costs $."


"I have a little kid, so money was a real issue during the divorce, even with my ex-husband's financial support. I decided to try and find a solution online and came across Browardcountydivorceonline.com. For just $, I got the completed divorce forms I needed! Even with the filing fees I paid, it still was a very low-cost divorce."


"I'm no expert in Family Law, and it was taking me forever to figure which forms I needed and how to fill them out. Then my daughter told me about this online service she found called Browardcountydivorceonline.com that could assist me with filing for divorce. It was super easy and fast. I got all the documents I needed for just $, and the court accepted them without any problems!"
Broward County Courts Addresses
As soon as you get your ready divorce documents package, you can sign them and file your divorce documents with the court. See our list of courts, including contact information below:
Circuit Court - Broward County,
Family Law Division

201 SE 6th Street RM 4130,
Ft Lauderdale, FL 33301

West Regional Courthouse

100 N. Pine Island Road,
Plantation, FL 33324

North Regional Courthouse

1600 West Hillsboro Blvd.,
Deerfield Beach, FL 33442

South Regional Courthouse

3550 Hollywood Blvd.,
Hollywood, FL 33021